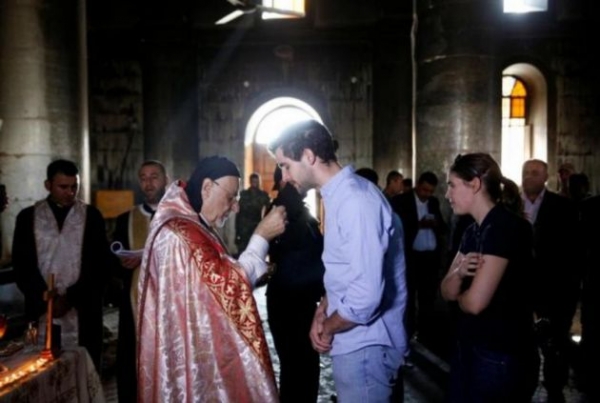 Many Christians in Iraq who were affected by the atrocities of ISIS militants have sought refuge in Iraqi Kurdistan and have been depending on aid groups for their basic needs. Rep. Chris Smith (R-N.J.), one of the sponsors of the Iraq and Syria Genocide Emergency Relief and Accountability Act of 2017 (H.R. 390), said the vote moved them a step closer to providing relief for ISIS victims since the aid given by NGOs was not enough, the CATHOLIC NEWS AGENCY relayed.

"We're not asking for new money," said Smith during a press briefing in June. "We're asking to make sure the money that's in the pot is provided to those who have been left out and left behind for about three years."

Rep. Anna Eshoo (D-Calif.), who also sponsored the bill, pointed out that the State Department does not allow federal funding to be given to church organizations. However she explained that aid would better reach the Christian refugees if it was channeled through churches as they have direct contact with these people.

In addition, Smith said the Chaldean Archeparchy of Erbil has been helping more than 95,000 Christian victims of ISIS. He suggested that the U.S. could do more to help these people, who make up almost a third of Iraq's remaining Christians, and that the bill should be passed soon. The Knights of Columbus said there were reports that some families could leave Iraq permanently by fall if they were still unable to return home because of the lack of resources.

Meanwhile in Baghdad, some of the remaining Christians have called for the international community for protection from persecution. They want to establish their own independent state similar to the Vatican or Kuwait so that they would be better protected from groups like ISIS, RUDAW reported.

Duhok-based priest Jamil Gorgis told Rudaw that almost all Christian refugees who come to his church to pray wanted to live in a Christian province protected by the international community. They believe that this move would contribute to the long-term stability of the Nineveh Plains, which is home to various religious and ethnic groups.