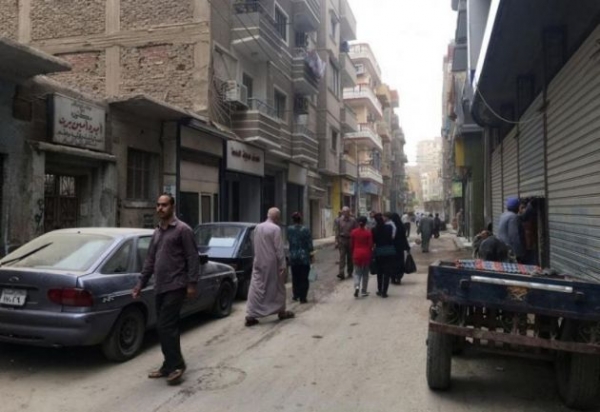 After 28 Copts were killed in the Minya bus attack in May, 25-year-old Bassem Abdel-Malak Fahim posted some comments about it on Facebook which his friend Mina Younan Samuel shared. Fahim had accused some Islamic leaders of inciting people against Christians. He also found fault with the Egyptian government for attacking Islamic extremists in Libya but not being able to manage those who were in Egypt, the WORLD WATCH MONITOR detailed.

Although Fahim had deleted his comments the following day, Muslim villagers in Minya were offended when they saw on Sept. 6 the post Samuel had shared. Coptic villager Adel Girgis told WWM how the post went viral among Muslims and caused Christians to be the target of insults and threats in the village.

On Sept. 7, Fahim and his father met with Islamic leaders to apologize, but Muslims showed up outside their home on Sept. 10 for a protest, causing them to flee and seek sanctuary in Cairo. Villagers thought the controversy had already calmed down, but the mob resurfaced on Sept. 14 and attacked several Coptic-owned homes and a church at night.

The day after the mob attack, Minya Governor Essam el-Bedawi visited the village and attempted to broker a peace deal between local Christian and Muslim leaders. He said people who attempt to divide the country using sectarian issues would never succeed. Fahim also posted a new Facebook message explaining his side and apologizing for what happened.

In a separate situation in Minya on Aug. 20, local police kicked out Coptic Christians from their church in the village of Ezbat Al-Forn. Authorities said they did not have the license to meet at the private home for their worship gathering, MISSION NETWORK NEWS reported.

Commenting on the incident, Miles Windsor of Middle East Concern pointed out a few loopholes in the police's reason for kicking the Christians out of their church. Windsor explained that there was no law in Egypt which requires official permit for religious gatherings, as the Constitution guarantees citizens' freedom to practice their faith.