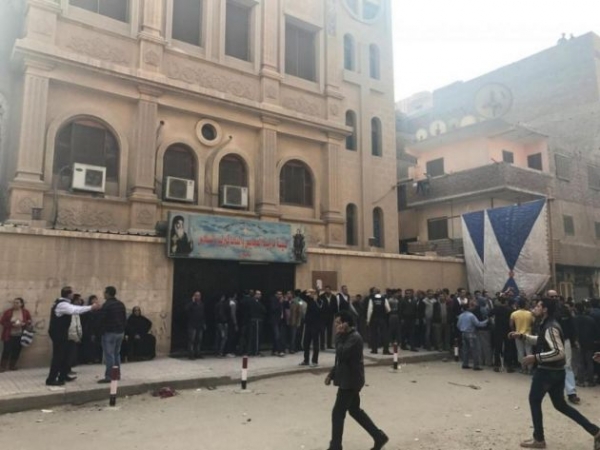 On Friday, the gunman took an assault rifle, a bomb, and 150 rounds of ammunition and killed two people in a Coptic-owned bookshop. The assailant then proceeded to storm the Mar Mina church in the Egyptian capital and took seven other lives including that of an officer's, THE DAILY MAIL detailed.

The latest attack in Cairo also left five people injured. Two of the victims, who were women, were admitted to the hospital in serious condition.

A video posted on social media showed the gunman clad in an ammunition vest while being restrained and handcuffed by people. However, there were conflicting reports on whether he was killed or merely wounded. Police cordoned the crime scene as a forensics team later investigated the area.

State news agency MENA reported that security troops had apprehended the attacker outside the Coptic church. The arrested assailant has been identified as an active terrorist who had launched several attacks targeting police and civilians, AHRAM relayed.

Health ministry spokesperson Khaled Megahed said the victims who were shot dead included one Muslim and eight Christians.

Meanwhile, Western and Arab nations including the U.S., France, Germany, the UAE, Jordan, Kuwait, and Saudi Arabia condemned the latest attack on the Egyptian church. The U.S. embassy in Cairo posted a statement on its official Twitter account that expressed its solidarity with the people of Egypt amid "such cowardly attacks."

The Islamic State has claimed responsibility for the shooting rampage on Friday via its Amaq news agency. The attack was carried out days ahead of the Coptic Christmas celebrations on Jan. 7. Ahead of the occasion, authorities have beefed up security measures around churches, installing metal detectors at some places and stationing police officers to guard the places of worship.